Latest Tweets
Adam Silver is on @TIME's list of the world's most influential people #TIME100 ti.me/1zjWIai via @TIMEWorld

ESPN 2 8:00pm · 9 Apr 2015 Who will win the 2015 Kareem Abdul-Jabbar Award (Center of the Year)?#CBBAwards Tune in to see who impressed us

The Walter Scott video is an important issue that's getting me up extra early to go live on @NewDay on CNN @ 5:40 AM CST - w/ Andrew Cuomo.
Latest Facebook Posts
Dear Fans,

This is Kareem's manager, Deborah and I'm writing to you all on behalf of Kareem.

He wanted to thank you for all the kind wishes, prayers & good vibes you sent for his recovery. He is doing well but needs some time to rehab before he's back to 100%.

If you think about it he has had some huge battles with his health. Cancer didn't keep him down. Open heart surgery didn't take him out. So Bill Dwyre thank you for writing your LA Times article about showing appreciation to someone who gave so many such happy memories while he's still with us.

www.latimes.com/sports/nba/la-sp-kareem-abdul-jabbar-dwyre-20150421-column.html

He will be back out in the public this summer and I hope when you see him you will share your stories with him directly. He is very touched by his fans concern & I'm sure he will be writing to you all directly soon with gratitude and a new outlook on life.

Lastly, I just wanted to share this beautiful Open Letter to Kareem written by an anonymous fan that I happen to see online.

www.bruinsnation.com/2015/4/17/8448049/an-open-letter-to-kareem ... See MoreSee Less
What Kareem (Lewis) means to one Bruins and to so many others. To a speedy recovery Kareem.
Congratulations to Frank Kaminsky on winning the inaugural Kareem Abdul-Jabbar Best College Center Award
#ESPN ... See MoreSee Less
Thank you Wells Fargo for sponsoring the Kareem Abdul-Jabbar Award. I am very excited to present this inaugural award tonight to a guy that I personally voted for & believe that he will also make it as a top pro player in the NBA.

ESPN will close out the 2014-15 college basketball season with a new one-hour awards show tonight, April 10, at 8 p.m. ET on ESPN2. In coordination with the Los Angeles Athletic Club and Naismith Basketball Hall of Fame, the first-ever COLLEGE BASKETBALL AWARDS Presented by Wendy's the program will celebrate the season's top players and moments with the live announcement of eight awards.

Awards on the show:

John R. Wooden Award
Men's Player of the Year

John R. Wooden Award
Women's Player of the Year

John R. Wooden Award
LEGENDS of Coaching

Bob Cousy
Point Guard of the Year Award

Jerry West
Shooting Guard of the Year Award

Julius Erving
Small Forward of the Year Award

Karl Malone
Power Forward of the Year Award

Kareem Abdul-Jabbar
Center of the Year Award ... See MoreSee Less
Popular Posts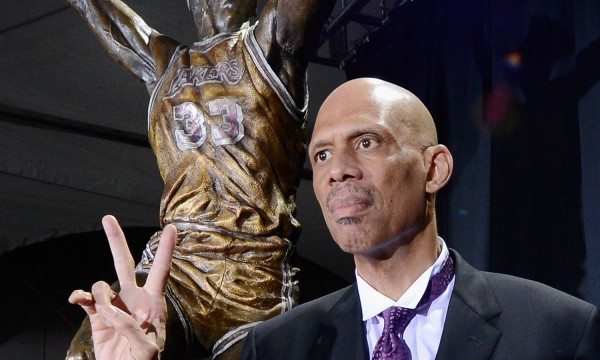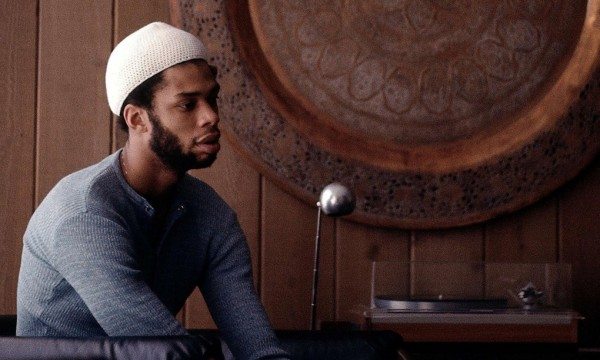 Categories
Career Highlights